Welcome to the official website of Tenne
Immerse yourself in a world of the most exclusive design lines and take advantage of our special offers for unique tiles and sanitary products.
About us
Tenne is leading provider of bathroom design and tiles in South-East Austria. Our company sets new benchmarks and standards in sanitary facilities. For our customers we only provide the best products. Tenne sells well designed and high quality products at fair prices. The most important thing for us is a comprehensive customer service. For this reason our employees are always on your disposal, if you need professional advice in case of bathroom topics. You can find our Tenne Showrooms in Graz, Leibnitz, Innsbruck, Vienna and Vösendorf.
Mission Statement
Our company wants to set new benchmarks in cases of bathroom topics as well as in corporate culture. We have a common vision for the future and developed a long term business strategy. Tenne also developed a system of values and all of us act in accordance with these guidelines. As a consequence, everybody in our Team knows our values, goals and what to do.
Our offer
Trendy and brand new products for modern bathrooms

High quality, top design, attractive prices

Tenne is market leader in the case of Mediterranean bathroom design

We enjoy best supplier relationship as well as customer relationship

Attractive Showrooms

Active market design
Our vision
In the next five years we want to become Austrias most famous brand for bathroom design and tiles. To achieve this goal, we only want to work with the best one's – the best employees, the best suppliers and the best producers – because our clients only deserve the best!
Our values
We are customer oriented

We have a high quality awareness

We´re filled with entrepreneurial spirit

We are an appreciative organization

We are faithful, honest and open
The history of Tenne
More than 40 years ago Mr. Matthias Birkner senior was one of the first people in Austria, who imported Mediterranean tiles. Additionally, he also was a main initiator for tile production and influenced the design and development of several Italian tiles a lot. Consistently he went to Italy, where he helped to create new tiles, especially for the Austrian sanitary market. In 1976 he founded the "M. Birkner Internationale Handelsagentur" in Kapfenberg, a town in upper Styria. With this company he sold tiles to resellers and wholesalers. 4 years later, in 1980, he founded the so called "Mürzhofener Tenne" out of an old gas station which later changed to the "Tenne Gastronomies GmbH". In the basement of the building he placed the commercial agency, where Mrs. Helga Pichler managed the whole office as well as all business areas of Tenne. A few years later there was a big stroke of fate. After a large fire the whole building of Tenne burned down and it wasn't sure at this time, if the company would be able to continue it's business. But Mr. Matthias Birkner senior never gave up and stood his ground. In 1983 the "Tenne HandelsgesmbH" was signed in the company register and a foundation stone for a new business story of success was laid.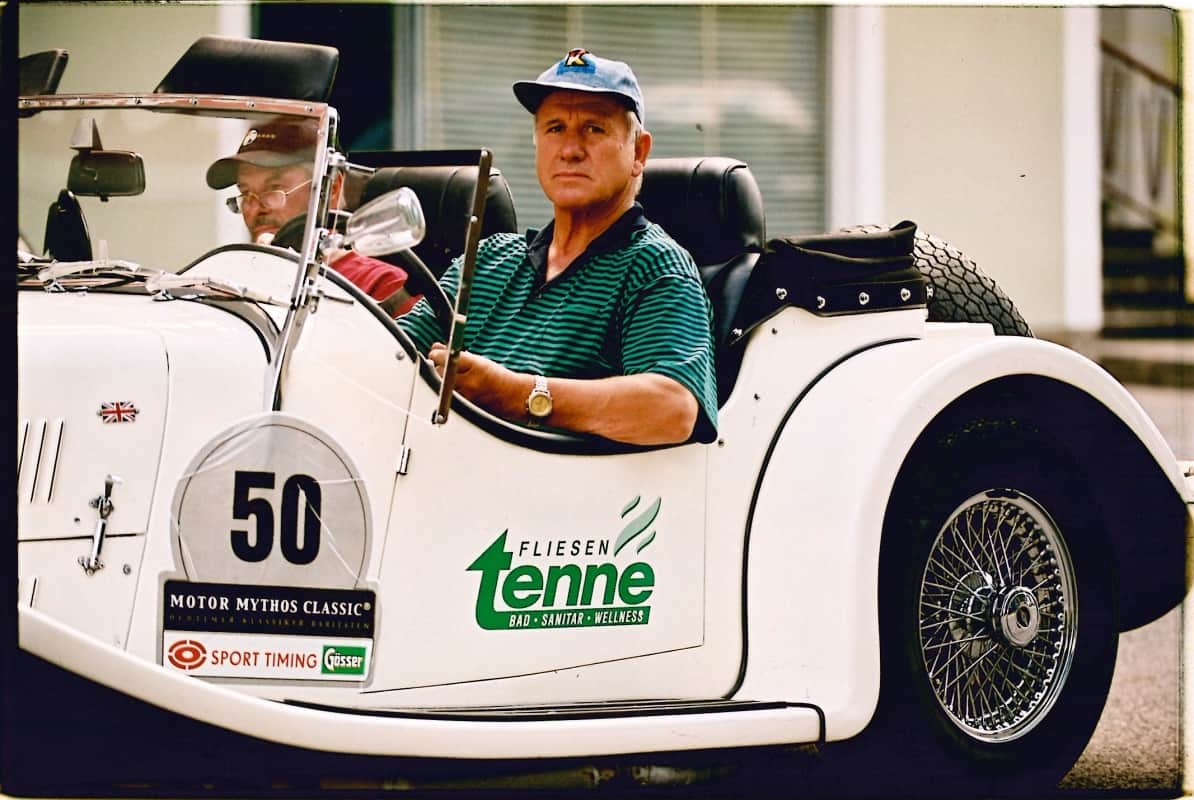 From this time on he delivered tiles of Italian brands to all famous Austrian trade corporations. Many of these tile suppliers, like "Polis Ceramiche", actually work together with Tenne. A few years later Tenne built a small hotel in Mürzhofen, which also exists today.
Todays CEO's, his sons Mr. Michael Birkner and Mr. Matthias Birkner junior, were only about 9 and 12 years old when the company was founded. With their fathers help they learned important things about tiles and bathroom design very early.
In 1988 Matthias Birkner junior made an internship in Italy at "Polis Ceramiche". Only one year later he was able to show European key accounts the grand production halls of "Cerdomus" in Castelbolognese. 1997 he and his brother used these important connections to start in the retail traid. In 2000 Tenne opened the first bathroom-specialized shop in Graz. In the next 6 years Tenne opened also stores in Leibnitz, in Bruck/Mur as well as the biggest and most modern store in Vösendorf. In 2010 Tenne built a 600 m² sized high rack warehouse in Graz. This was an important requirement for the further expansion of the company. From this time on Tenne was not only the owner of one of the best organized warehouses in Austria, but also able to increase it's productivity. Now Tenne was able to deliver tiles and bathroom products to customers in whole Austria. From this time on Tenne was also very often mentioned in the national media and organized advertising campaigns in national sport events as well as the youth of a famous Austrian professional football club named G.A.K. Till the present Tenne had always new creative ideas to promote itself and the business field of the sanitary market in Austria.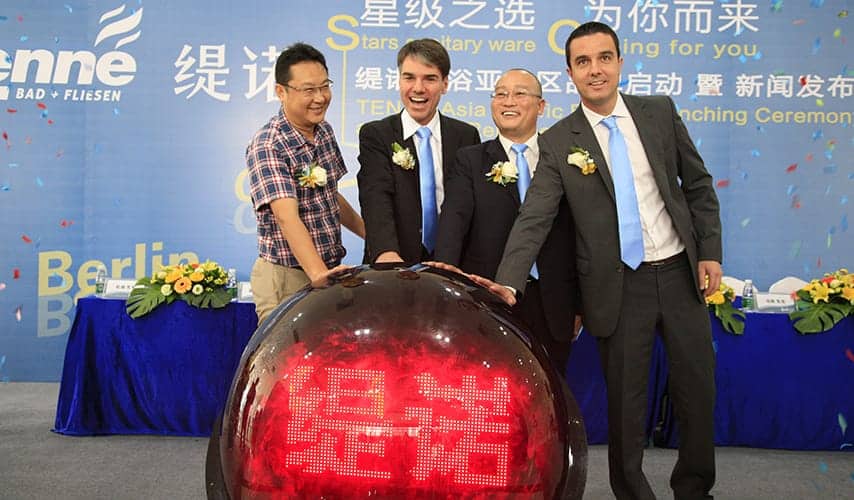 In 2011 Tenne opened the fifth showroom in Vienna with an area of 1.400 m² and 40 showbathrooms. One year later Tenne renovated the showroom in Graz and expanded it to 900m². In 2013 Tenne reached another milestone because the company was officially registrated at Austrias patent office. In spring of 2014 Tenne expanded the warehouse in Graz to 2.270 m². In the same year the company startet a cooperation with the Witborn Sanitary Ware Co. LTD and opened the first flagship store in China. Initiators were Tenne-CEO'S Mr. Matthias Birkner junior and Michael Birkner as well as Director Zhang Yong, CEO of the Witborn Group. The Headquarter of Tenne China is in Foshan, one of the biggest economic centers in the Pearl River Delta.
In 2015 Tenne was able to present itself on another operating area– the Austrian fashion business. As an official sponsor and supporter of the Miss Austria Corporation Styria & Carinthia Tenne helped to vote the Miss Styria 2015 and also nominated the first Miss Tenne in history. This was followed by many news articles from the media about Tenne as well as photoshootings – for example with the world-famous photographer Manfred Baumann in the Tenne Showroom Vösendorf. In 2016 Tenne voted the Miss Styria & Miss Tenne once again and was also able to built a big Social Media Community with nearly 15.000 followers on Facebook (currently more than 30.000) – currently unique in the bathroom design sector. 2017 and 2019 further projects were realized in China and more flagship stores opened in the Cities of Foshan and Baotou. 2020 Tenne opened a special tiles showroom in Innsbruck, Austria.